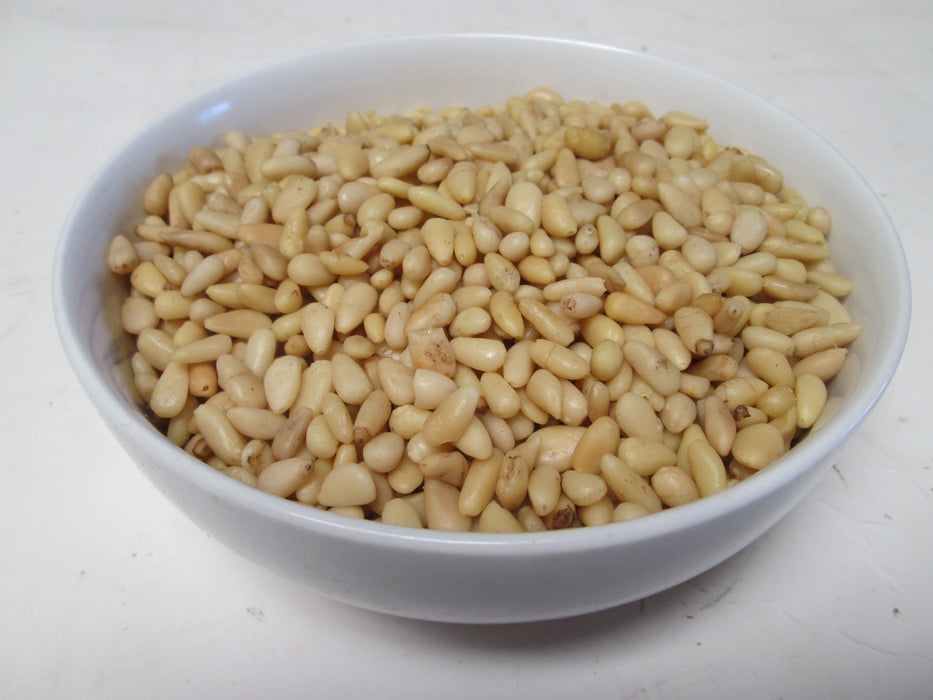 Raw Pine Nuts, 10 lbs / case
Raw Pine Nuts Wholesale price: $210.99 for one carton (10 lbs). $21.10 per pound.
Ingredients:

 
Pine Nuts
Sguested Use:

 
They can be eaten raw, especially good in salads and an essential ingredient in Pesto, or as an added ingredient in many savoury and sweet recipes: the flavour and texture goes very well with meats, cheese, vegetables and fruit..