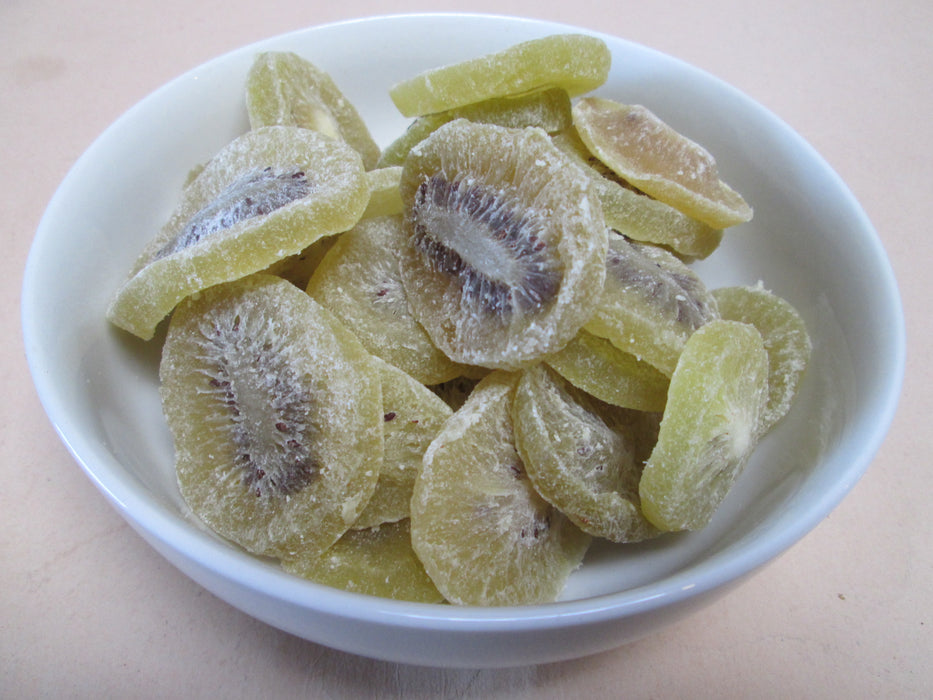 Dried Kiwi Slices, 44 lbs / case
Wholesale Dried Kiwi Slices : Sulfur dioxide added as a preservative.
Wholesale price: $138.40per carton (44 lbs). Only $3.145 per pound
Ingredients:

 
dried kiwi fruit, cane sugar
Benifits:

 
Kiwi fruit can offer a great deal more than an exotic tropical flair in your fruit salad. These emerald delights contain numerous phytonutrients as well as well known vitamins and minerals that promote your health.Kiwifruit has been shown to contain an some components, helping to prevent the cancer, depression, diabetes and eye diseases.
Sguested Use:

 
Dried Fruits are very versatile. They can been used in baked goods, salads, sauces, trail mixes, hot cereals, muffins, scones, fruit cakes and homemade ice cream. Dried kiwi slices are good convenient and healthy snack.