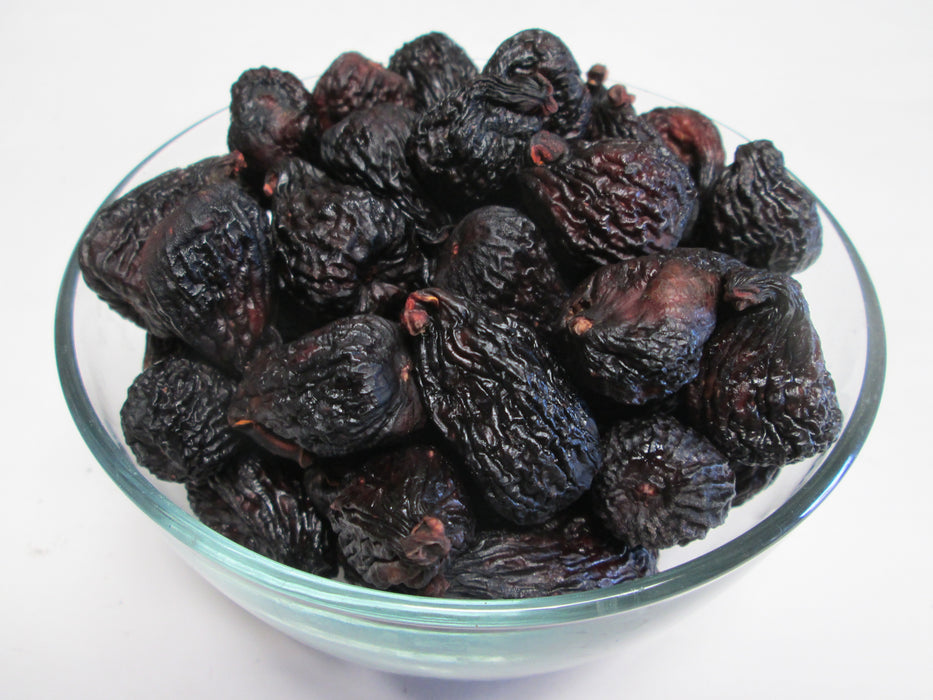 Organic Dried Black Mission Figs, 30 lbs / case
             Organic Dried California Black Mission Figs
                            Wholesale price: $153.00
                per carton ( 30 lbs ). Only $5.1 per pound
Ingredients:

 
dried organic black mission figs
Benefits:

 
Figs have a higher fibre level than any other fruit or vegetable. One single dried fig provides two grams of fibre: 20% of the daily recommended intake. Research over the last fifteen years or so has revealed that the fibre in plant foods is very important for the regular functioning of the digestive system. It is known that fiber in foods assists the digestive system and also helps reduce the risk of some forms of cancer. Nutritionists describe eating figs, which are rich in fiber, as an ideal way of increasing one's fiber intake.
Description & Use:

 
Organic Dried Figs are Ficus Carica (Smyrna) variety, prepared from clean and sun dried fruit. Produced by carefully selected growers, fresh figs dry naturally on the tree, and are then harvested, sorted, washed and further dried for packing. All figs are mechanically washed, sorted and inspected to remove damaged fruit or foreign material. Dried Figs are great as a snack just as they are and also great for baking.