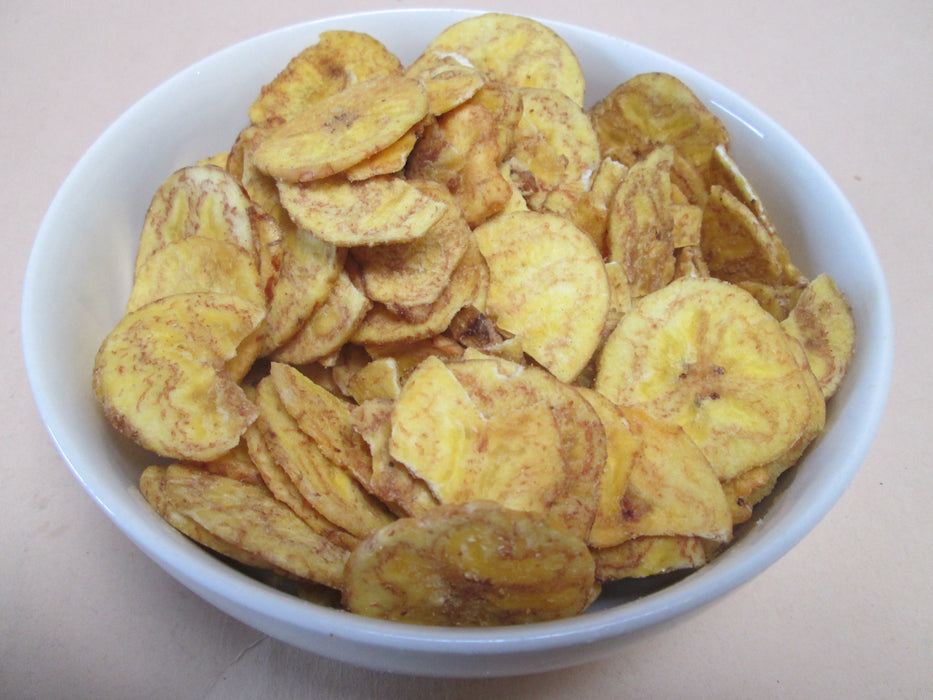 Plantain Chips, Roasted & Salted 20 lbs / case
Roasted & salted Plantain Chips.
$87.00per carton (20 lbs). $4.35 per pound.
Kosher Certified Product
Ingredients:

 
Selected fresh plantains, vegetable oil, Pacific sea salt
Sguested Use:

 
Dried Fruits are very versatile. They can been used in baked goods, salads, sauces, trail mixes, hot cereals, muffins, scones, fruit cakes and homemade ice cream. Dried banana chips are good convenient and healthy snack.