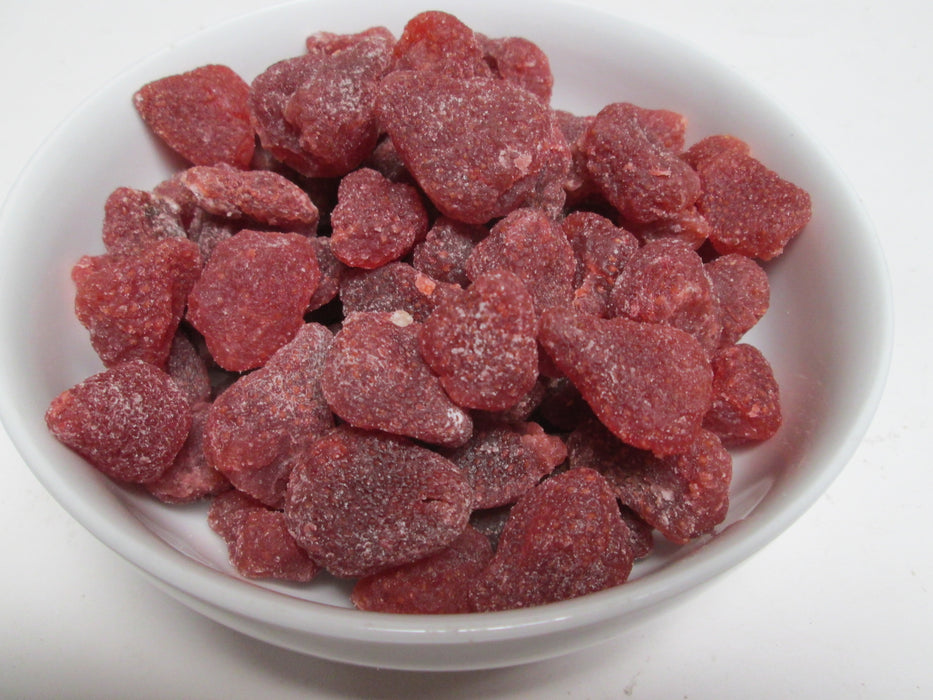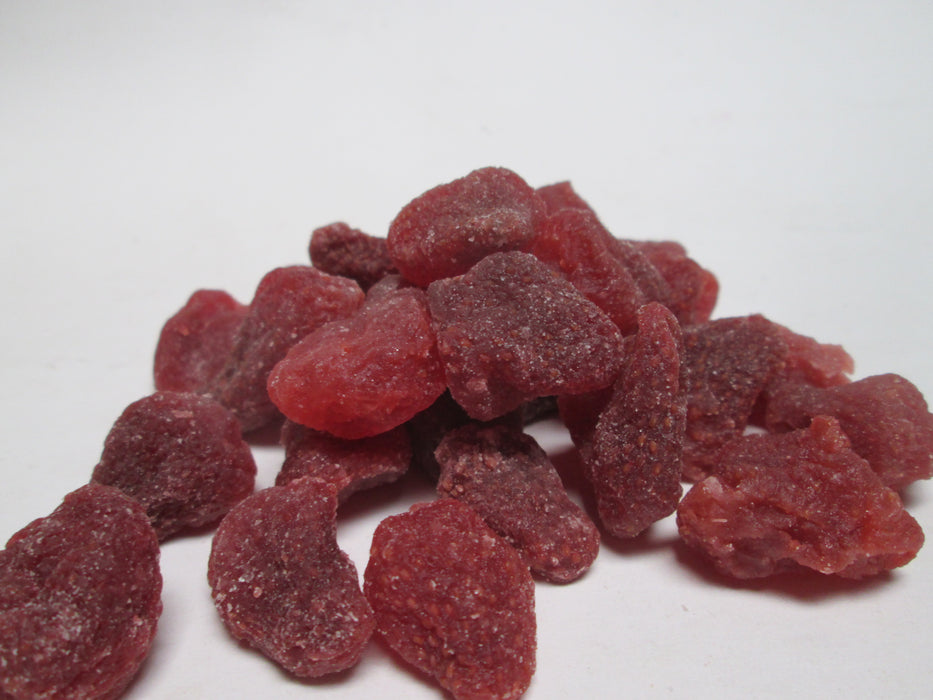 Dried Strawberry-Thailand, 44 lbs / case
                Wholeasale Dried Strawberries-Thailand Style 
           $272.8 per carton (44 lbs). Only $6.20 per pound!
Ingredients:

 
dried strawberries,

 

citric acid, artificial food color
Benefits:

 
Strawberries contain a range of nutrients, with vitamin C heading the group. They also contain significant levels of phytonutrients and antioxidants, which fight free radicals. These antioxidant properties are believed to be linked to what makes the strawberry bright red.
Sguested Use:

 
Dried Fruits are very versatile. They can been used in baked goods, salads, sauces, trail mixes, hot cereals, muffins, scones, fruit cakes and homemade ice cream. Sweetened whole strawberries,which make sweet, chewy treats, not only taste great as a delicious snack but also are perfect for dried fruit mix, trail mix and cereal mix. A small amount of sulfur dioxide, cane sugar and color and cane sugar were added to protect them from denaturing and making them more tasty and colorful